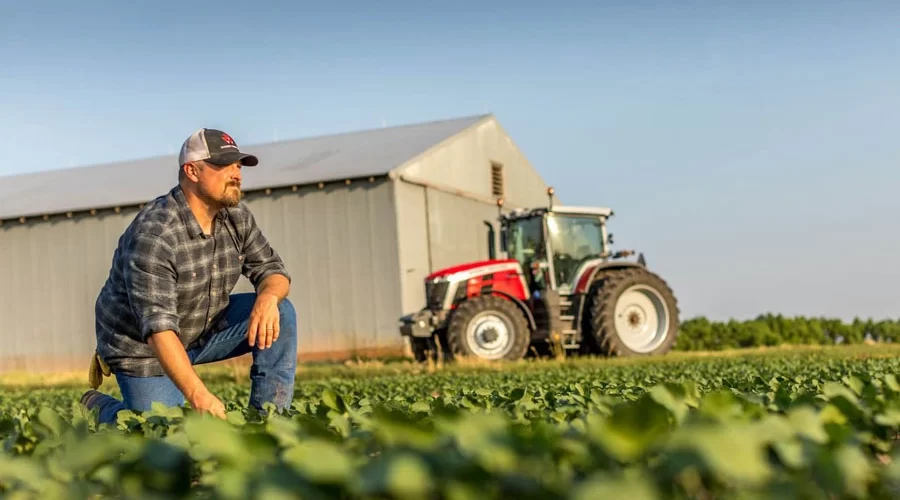 Farming has always been the backbone of the Zimbabwean economy. With more than 60% of the population engaged in farming, the sector has contributed greatly to the country's Gross Domestic Product (GDP). Mechanization is the key to unlocking the potential of Zimbabwean agriculture. Massey Ferguson tractors are the most popular farm machinery in Zimbabwe. In this blog post, we'll share the inspiring stories of Zimbabwean farmers who transformed their farms with Massey Ferguson tractors.
Collen Mhize: Shifting from Animal Traction to Massey Ferguson Tractors
Collen Mhize is a commercial farmer who grows maize, cotton, and other crops on his farm in Macheke, Mashonaland East Province. Before he bought his Massey Ferguson tractor, he was using animal traction to plough his land. It was a slow and labor-intensive process that limited his productivity. After acquiring a Massey Ferguson tractor, Collen's farming business went to a new level. He was able to cultivate more land in less time, reduce labor costs and improve yields. Today, his farm stands out as one of the most productive in the province.
Chipo Muchena: Empowering Women in Farming with Tractors
Chipo Muchena is a woman farmer from Nyanga district in the Eastern Highlands. She has broken the stereotype that farming is only for men. Chipo has been farming for over 7 years and has grown her business with the help of Massey Ferguson tractors. She started small with only 2 hectares of land and was relying on manual labor. However, with a Massey Ferguson tractor, she managed to increase her production to 10 hectares, making her one of the most successful female farmers in the district. Chipo is now an inspiration to many women in her community who are also venturing into farming.
Tafadzwa Mudimu: Revolutionizing Rice Farming with Massey Ferguson Tractors
Tafadzwa Mudimu, a young farmer from Mashonaland Central, has been farming rice for over 5 years. He started with just 1 hectare of land and was using manual labor and traditional methods. Later, he invested in a Massey Ferguson tractor, which enabled him to mechanize his operations and increase yields. Tafadzwa is now producing over 10 tonnes of rice per hectare, a significant improvement from the 5 tonnes he used to harvest before acquiring his tractor. He now supplies his rice to local supermarkets and has become a role model for other young farmers in Zimbabwe.
Samuel Ncube: Optimizing Livestock Farming with Massey Ferguson Tractors
Samuel Ncube is a livestock farmer from Insiza district in the Southern part of Zimbabwe. He acquired his first Massey Ferguson tractor to help him with plowing and land preparation for planting winter crops. However, he discovered that he could also use the same tractor with a loader attachment to transport feed and drinking water to his cattle. The tractor proved to be more efficient than his traditional methods of manually carting the feed and water, reducing labor costs and optimizing his resources.
Massey Ferguson tractors have transformed Zimbabwean agriculture, enabling farmers to mechanize their operations, increase yields, reduce labor costs, and optimize resources. The success stories of Collen, Chipo, Tafadzwa, Samuel, and James show that investing in a Massey Ferguson tractor can take your farming business to the next level. If you're a farmer or tractor purchaser in Zimbabwe, consider Massey Ferguson tractors as your go-to option, with competitive prices and adequate after-sales service in Harare and other major cities. Join the farming success stories in Zimbabwe today!
October 2, 2023
By:Massey Ferguson Zimbabwe
no comments